so my wedding is coming up in less than 6 months! EEk it is coming so fast. everyhing is, more or less, already in order, my mother is making my dress and i am making my bouquet and everything else has already been reserved. it really sneaks up on you i tell you what! im more into the marriage than the actual wedding so it is just kind of going by without me.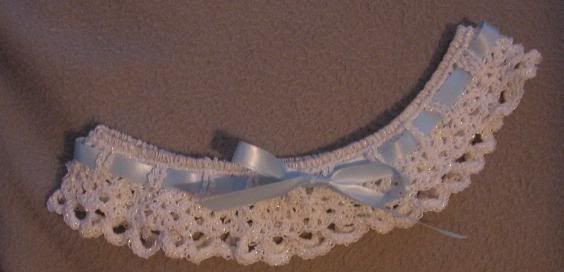 i decided i wanted to make my own garters, i made 2 they are white with a crystal thread in them, made from size 10 southmaid cotton and made from
this
"pattern". i am going to make 3 more in black for my bridesmaids, i want to do one of those pictures with me surrounded by my bridesmaids and all lift up the dresses to show our leg/garters together.