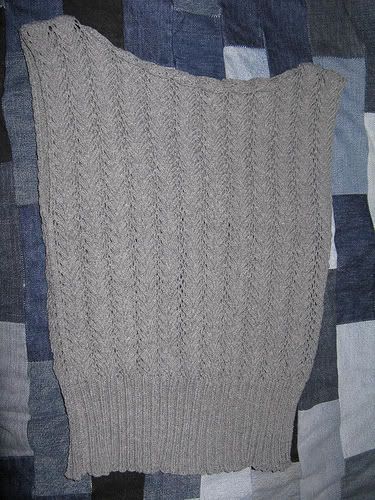 so now that i have a brand spankin new camera i finally took some pictures of my finished objects over the last couple months. since i finally nailed out the pattern for the swimsuit you can see that project i finished and here are a few more things.

numero-uno my grey-gina i think it turned out very well, wish i had made the next size up as my bust circumference was really challenging my seams but other than that it is lovely and i love it, i took it on my honeymoon (oh yes i did get married in the time the camera was out of commission!) here she is...
i finally got a picture of my stargazer top (i would link but magknits is down so...) i made it out of
lustersheen flamingo color, i really love the color it is like a watermelon-y pink not too barbie. it looks pretty cute on, only problem i had is the neckline curls even after blocking. i also avoided all of those pesky seams, i knitted it with not a single seam and insteam of using ribbon as the contrast band i used the half ball i had of some actual ribbon yarn and i crocheted it in seed stitch instead of knitting it to save myself a little bit of time.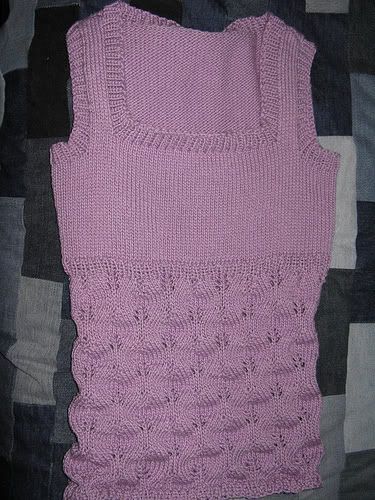 then there is this little purple lillian tank i made from
this pattern
. it is made from some lavender colors cotton plus i had gotten on clearance long ago. it is a little bit shiny and the first time i wore it (as a vest over a white button down) i got some lovely comments from a nice old lady in a restaurant who was amazed that i, a young person, had made it myself!
lastly i made the all-season tank from the lion brand microspun, it is actualy french vanilla color not sure why it looks so grey in the picture but it is indeed more of a cream color, i really like it but for some reason the neck hole is kind of hard to get your head through, not sure if that was my fault or the pattern so anyone making it beware, try it on before you get to the end. it is totally wearable and i do like how the smallish neckhole makes a nie high sitting neckline. i am overall very happy with it. it was made from
this pattern