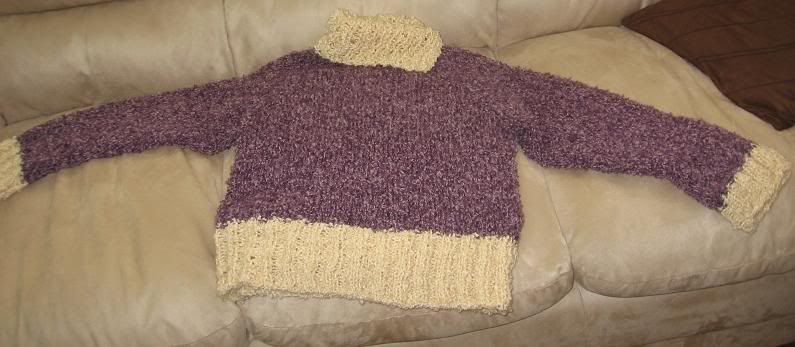 so we officially bought our tickets to fly into la to go visit my family for thansgiving. love turkey, it should be great. this is also when we all exchange presents since i am able to be there and hence the crunch on time to get all my "holiday" knitting done. i finished the
sweater for my sister and i think it came out better than expected. i really like the little split neck to be pinned into place as a turtleneck. so here it is.
secondly, i have also gotten started on the throw blanket for my mother and all i can hope is that i can knit fast enough to finish it. i have about 4 inches so far (just started of course) and i picked a cable and lace pattern and it is a very easy repeat, already have memorized. at this rate i think i will need to knock out about a ball a day on days i work and 2 balls on days i am off. here is crossing my fingers i can get it done in time!