so, i don't have a baby but i really like making baby clothes for a couple reasons... firstly they are small, so therefore quick. secondly i can use smaller amounts of yarn so i can test out new stuff... and lastly some of them are just soooo cute i can't resist. the plus side is while i don't have rugrats of my own i do have friends of childbearing age who are interested in having children so i will soon (in the next couple years) be able to rid myself of some of these extras. i have made some that i particularly like and will be keeping for that day when i do have interest in some poop machines of my own.
here is my first one, i really like this one and it will be part of my own personal stash. i am going to post the pattern here after this post, it is very simple but i like how it looks classic and is
versatile. i made this one in
sirdar snuggly baby bamboo
(bamboo/wool blend and just heavenly) i bought 3 balls (at about 6 bucks a piece) so i could test it out and it was literally JUST enough to finish this little sweater. i added 9 gray 1/4 inch buttons.
next i have this little guy, it is made from bluemint simply soft. i had bought the yarn and made myself a tunic-y top with it but i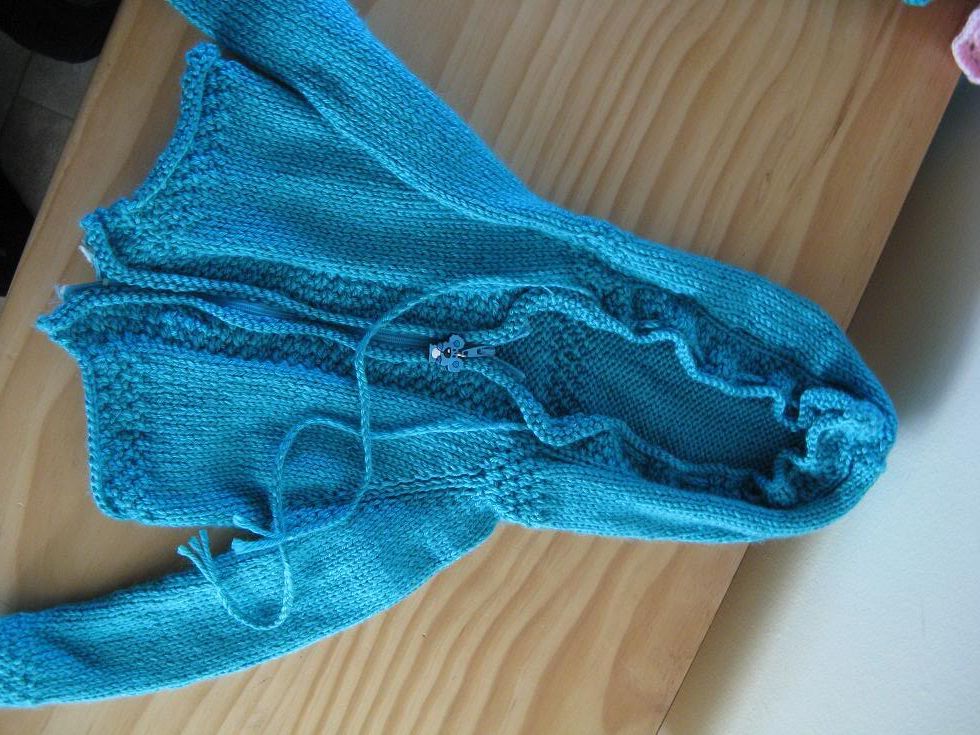 have a 3/4 skein left and i figured i would whip up this little hoodie. it was totally inspired by this little koala zipper pull i found on sale
at the local fabric store. i also bought a little dinosaur one but have yet to find the perfect project for it. it was a psurprisingly boring project but hey thats what you get when you make a stockinette project, i did add seed stitch to the edges and i added a braided piece to sinch the hood part. overall i think its cute and will go into the give away pile.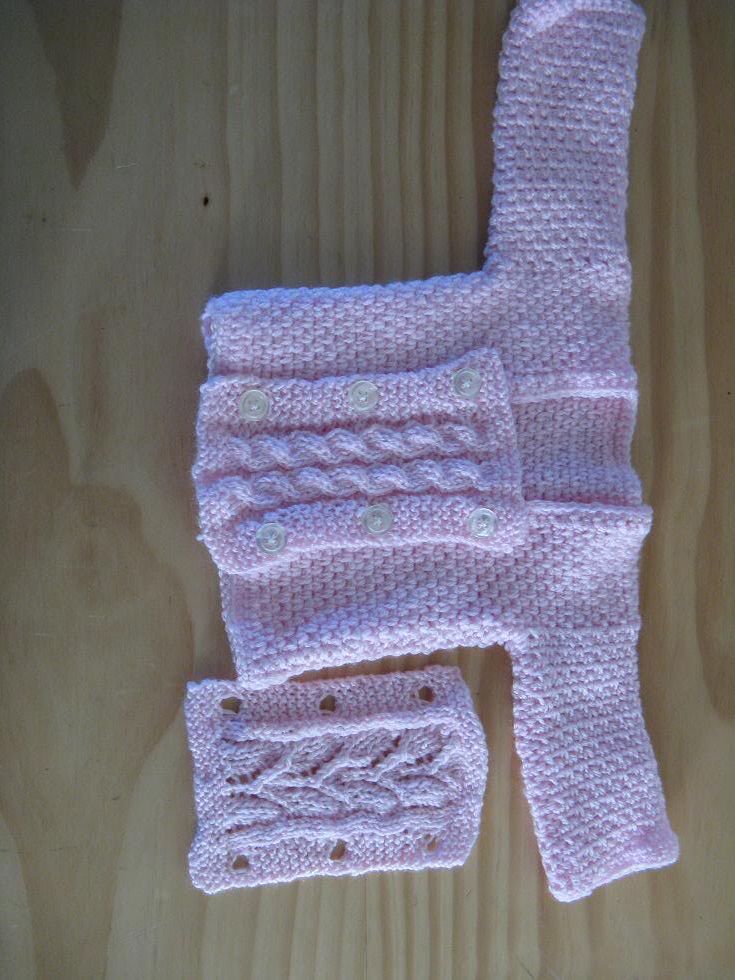 i also made this little one, but it has a home already as the lady i work for is pregnant with a girl. it is made from some tlc baby yarn and it is a 3/4 crochet version of the
prest-o chang-o
. i had every intention of knitting this one but it was just not working out so i just pulled out my hook and winged it. i think it came out very similar. i did knit the panels but could have crocheted them as well. it was very easy as the basic shape of the sweater is pretty boxy the body is crocheted in seed stitch and made like a big U then added the sleeves to the middle of the body U and seamed it in one piece. it took 6 1/2 inch buttons. i didnt do the panel in the original pattern just looked in my own stitch guide book.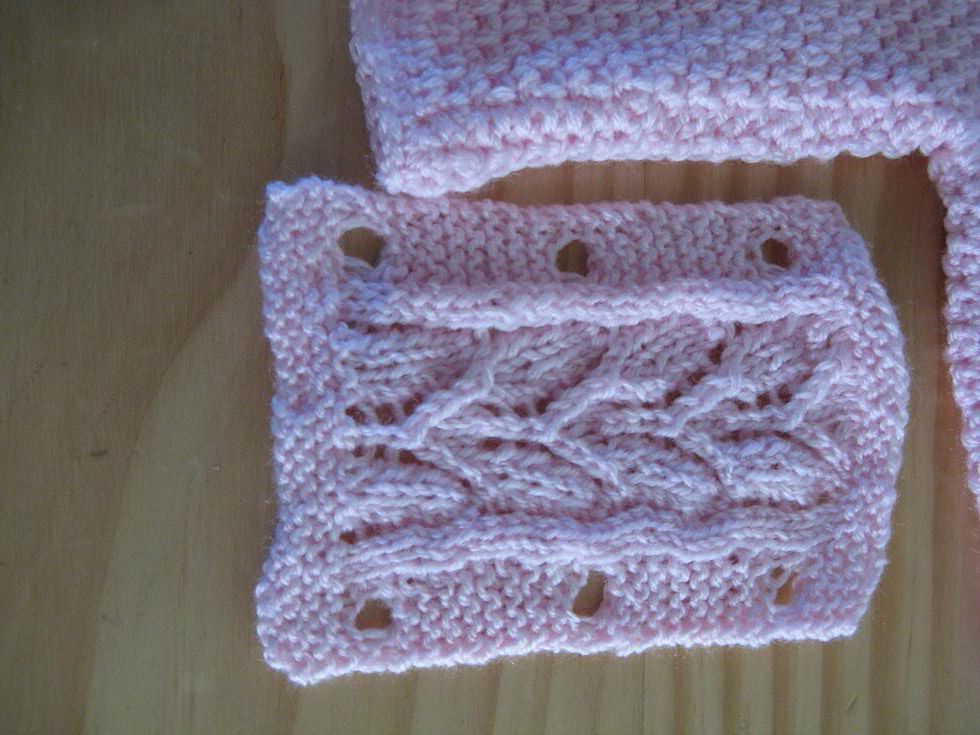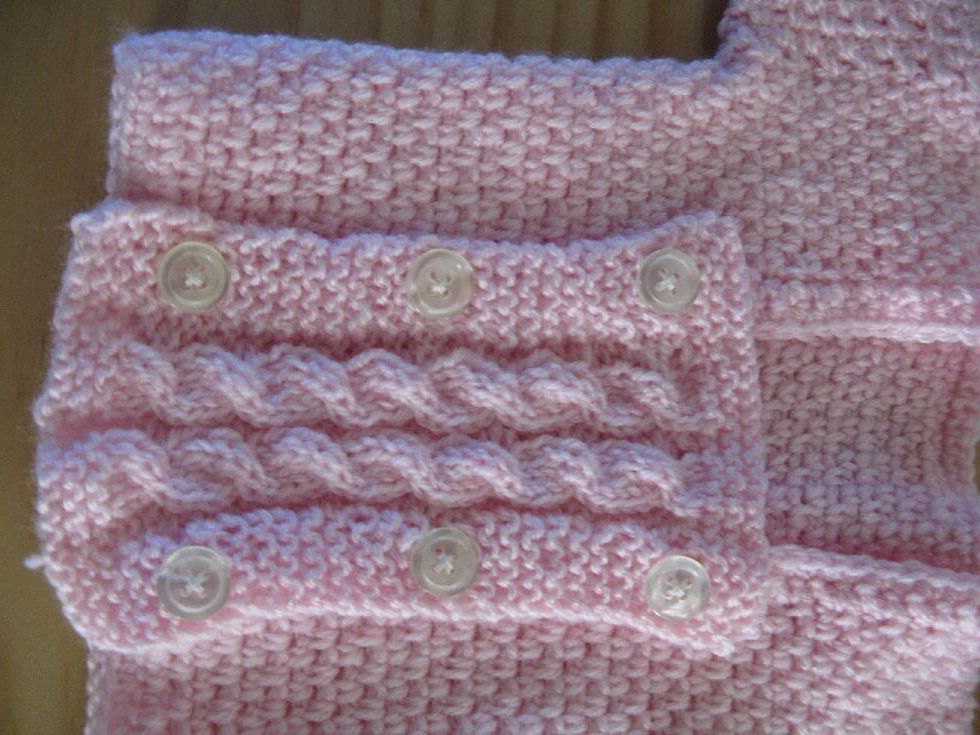 i personally love knitting with wool, wool blends and other natural fibers (bamboo, soy, cottons etc) but i have come to the harsh conclusion that unless it is someone VERY VERY special to me, or someone i know will take gentle care i dont use natural fibers in casual gifts especially babywear. i dont trust that people will listen to the washing instructions and acrylic is just so easy wear and usually washs pretty well. so i have abided myself to being honest that if i made a lovely wool baby sweater it will be tossed in the regular wash and end up doll sized and not at all useful and since i am a realist (i watch babies for a living for geez sake.) that babies are too messy to give a wool object a very long shelflife. plus you dont have to worry about any moths eating that lovely sweater between babies fitting into it if you do the hand-me-downs. so i just keep the nice fibers for myself or others i REALLY REALLY trust. *sigh* oh well...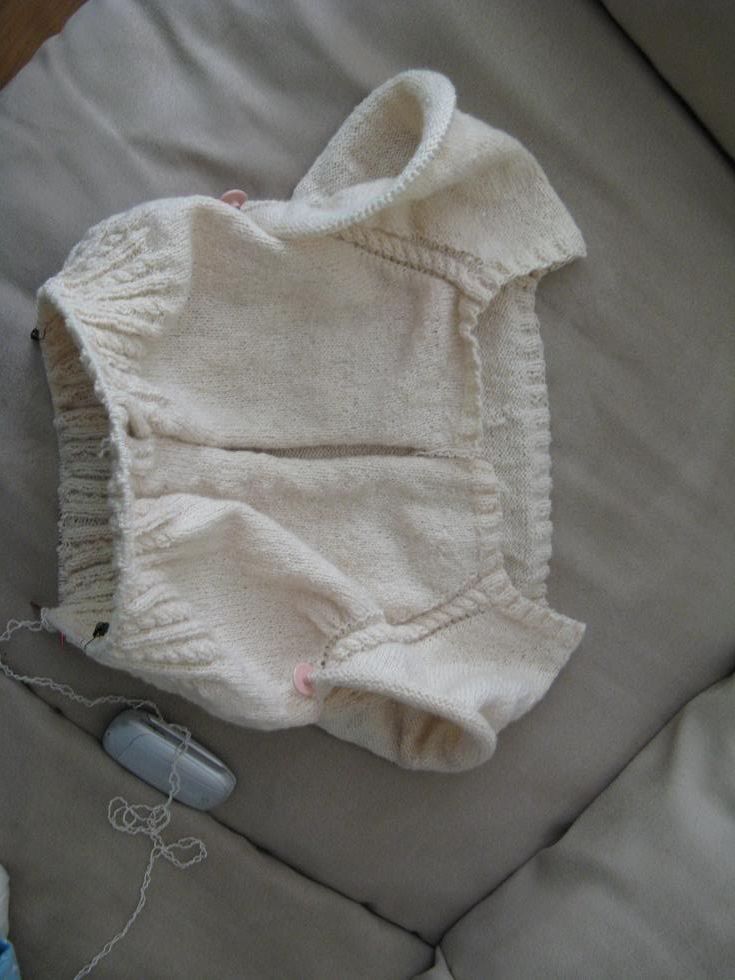 and speaking of natural fibers here is my current project, it is a sweater for myself. i wanted a very classic looking sweater, that when i go back to a work place, can easily go from casual errands on the weekend to looking nice and presentable in the workplace. this is being made from some reclaimed cashmere. i had found 2 very lovely and in very good shape cashmere sweaters at the thrift store by hubby's work. i bought both which set be back about 10 bucks or so. i washed and carefully unraveled both sweaters, they were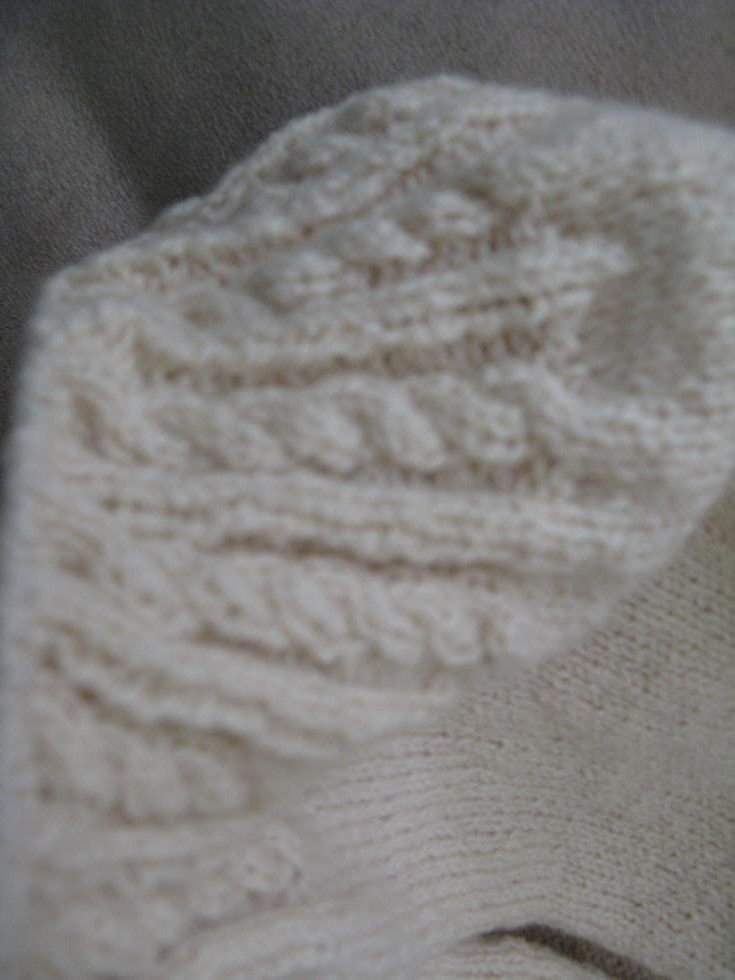 a mens large or Xlarge and both were cream, same brand. they were not the exact same cream but there is enough from each to make their own sweaters/projects. this was the slightly more yellow cream and i should have enough to finish it, i really like it so far. i used shortrow shaping to pull the front neckline down a little bit in the raglan, i am doing to continue the cable/rib for a total of 6 inches (am currently at only 3 inches and about 4 inches long is looking better and better each row i do) it is very small, on size 3 needles. this is 3 weeks work for me which is totally unheard of i dont usually work with such fine yarn. the yarn was actually one of the machine knit sweaters with a lace weight so i doubled it to 2 plys of laceweight so it is somewhere around a heavy lace/light sock. i will really love this onces its done and it just fits so perfectly now as i try it on. ok ok back to my knitting and drowning in yarn, hope you like these. thanks for looking.